Santa's Sugar Cookies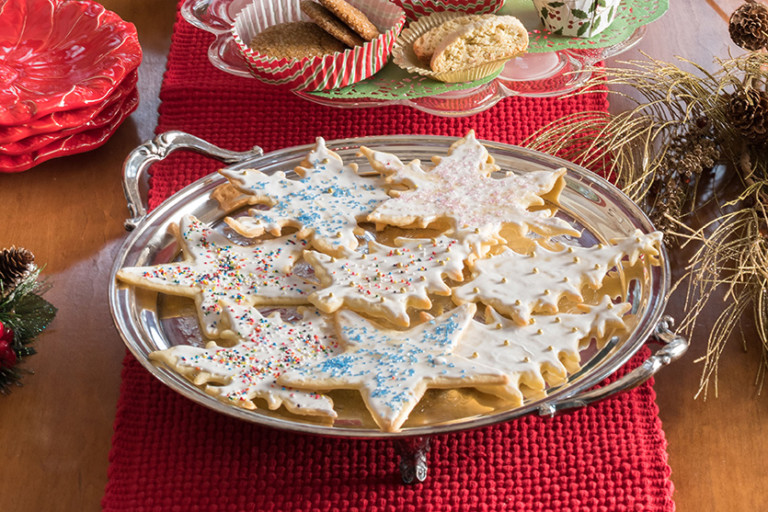 Makes about 2 dozen (depending on the size of the cookie cutters)
It is not the holidays without sugar cookies all dressed up in a shiny glazed icing.
1 cup butter, softened
1 cup sugar
1 large egg
1 tablespoon vanilla extract
2½ cups all-purpose flour
½ teaspoon baking powder
¼ teaspoon salt
Icing or glaze, as desired
Cream the butter and sugar in large bowl until light and fluffy. Beat in the egg and vanilla extract.
In a medium bowl, sift together the flour, baking powder and salt. Add the flour mixture to the butter mixture and combine well until a dough forms.
Gather the dough into a ball and flatten it into a round disk; wrap it in wax paper and refrigerate it at least an hour or overnight.
Preheat the oven to 350ºF. Line baking sheets with parchment paper. Divide and roll the dough out into desired thickness, and cut using your favorite cookie cutters. Transfer the cutouts to a baking sheet with a metal spatula. Space them at least 1 inch apart.
Bake for 8–10 minutes, or until cookies are firm to the touch but still pale. Let cookies cool completely before frosting.
Frost with your favorite icing or glaze; let the cookies dry completely.